Parings with Chef Bill Fuller
Friday mornings on WYEP, Chef Bill Fuller (Corporate Chef for big Burrito) joins Cindy Howes at 7:30am for Pairings! Bill & Cindy challenge each other to pair up your favorite music with matching menus. Let's see what they came up with this week.
Pairings Nov 14 2014 by Cindy Howes on Mixcloud
This has been a great week for fans of the Barr Brothers. The Montreal quartet performed just days ago at the Warhol Museum as part of the Sound Series and made an appearance in WYEP's own studio for a Live and Direct session. To celebrate this Cindy has chosen their song "Love Ain't Enough" for her music Pick a personal favorite. Bill would describe with song as "Wistful and Sad" but it forms some clear images in his mind as he forms his menu pairing. "I was thinking about being out in Montreal and it's rainy and cold" Bill says and this leads to his menu choice of poutine, a Canadian dish consisting of French fries topped in cheese and gravy, perfect for a cold sad day. Bill also has the idea to top his poutine with smoked brisket. To wash this this Bill suggests ice wine, a wine made from grapes left on the vine long enough to freeze resulting in a sweet taste.
Cindy's Music Pick:
The Barr Brothers - "Love Ain't Enough"  
Bill's Menu Pairing: 
Poutine with Smoked Brisket
Ice Wine
  Bill is celebrating the opening of a new Mad Mex restaurant in the Erie Pennsylvania area which is also the area the he hails from. To celebrate here on Pairings Bill has prepared a menu that consists of traditionally Erie foods. This menu wouldn't be complete without the fried fish sandwich with wall eyed pike or perch caught fresh from the lake, Smith's hot Dogs an old Erie tradition and as a refreshment a sample from the Erie Brewing Company, Bills personal suggestion is the Erie Rail bender. Cindy knows just the song the Pair with this menu in fact her song is all about Lake Erie, "Lake Erie" by Boca Chica.
Bills Menu Pick:
Erie Fried Fish Sand which
Smiths Hot Dog
Erie Brewing Company Beer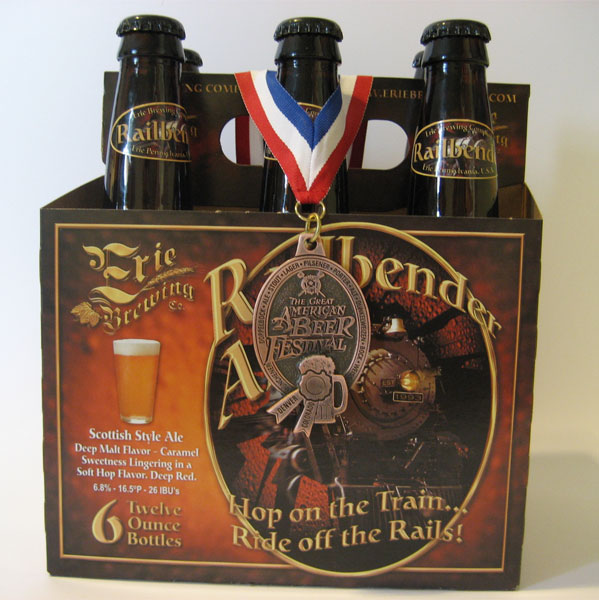 Cindy's Music Pairing:
Boca Chica - "Lake Erie